Casa Calma: My home is your home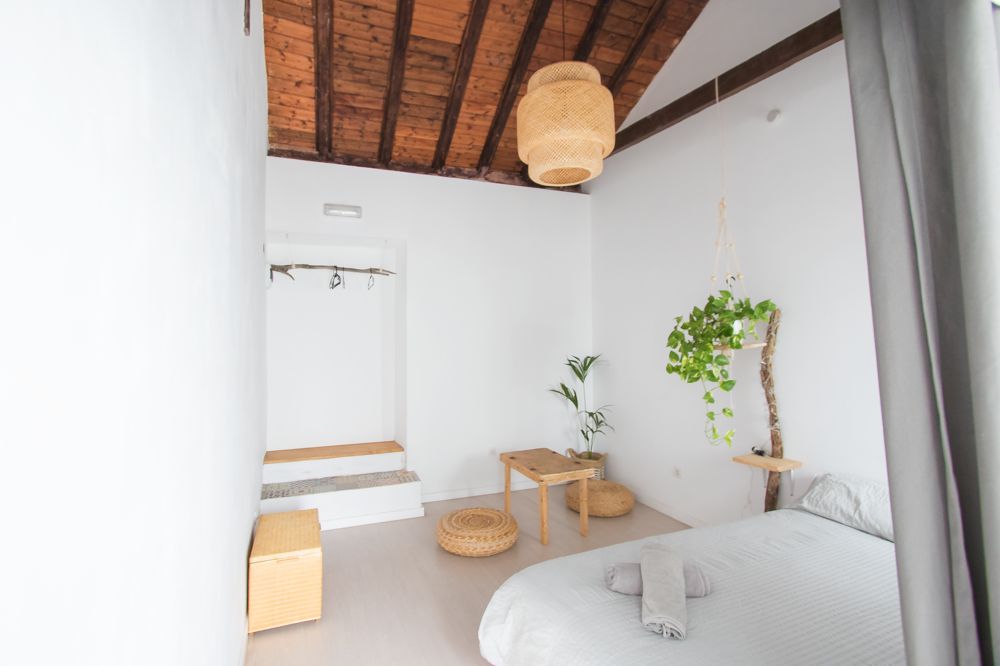 The house was built in 1929 in the old quarter of Agaete. It is an old typical canarian house which some years ago was a herbalist. We have renovated the house to be a home to rest, relax, meditate, practice reiki, yoga or learn from some of the seminars we teach. The guesthouse has a beautiful energy and we like to see people leave with a smile on their face after disconnecting a few days from the usual routine. We are excited to see how great friendships are created amongst travellers which continue their journey together to a different destination.
At Casa Calma Yoga Guesthouse we have kept the rooms and even one of the old roofs made of tea (pronounced all vowels in Spanish), a resinous caramel-colored wood that comes from inside the oldest Canarian pine trees. It is a very valuable wood for its resistance. Tea was so valuable that the vast majority of the oldest and tallest Canarian pines were cut down in the conquest to build houses. In Agaete you can still see balconies and doors made with this wood. It is the most beautiful town in Gran Canaria.
From the large terrace we have views of the Tamadaba natural park and we can relax sunbathing or lying in the hammock. We are in the center of the town of Agaete. In fact we see the dome of the church from the terrace :) In the main square you can find several bars to have a drink or eat. The beaches, the natural pools and the natural park are a 10 minute walk from the door.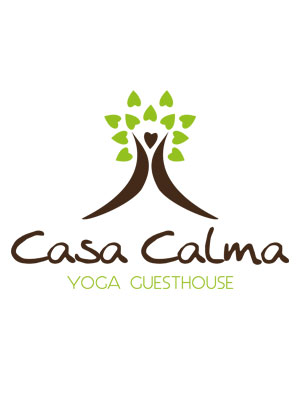 If I think about my life until arriving here, it is a little bit long… I identify myself with books as Eat, Pray, Love, where one of those travels change your life and you meet someone who opens the door of consciousness in a way you did not know. It was a trip to Guatemala and since then I opened the spiritual and therapeutic world which took me to be a Gestalt therapist and Reiki practitioner… I hope to go on learning… This home gathers what I like doing the most: travel, spirituality and cultural events. If someones come home and she feels like home is a great honour for me. I have travelled a lot and I know what that feels like.

This guesthouse won't have been possible without the people who helped building it in body and soul and I hope they feek like they will always have a place here because this is what it makes places to be touching, from people who live here and the love they put when they create every thing. I have learned a lot from this and I hope I always do.