This home welcomes, this home heals, this home calms 
Did you ever listened my home is your home…? We couldn't have said it better ourselves. This centenary Canarian house has been reformed to become a home where you can feel welcome; it is a little retreat where you can wind down… or connect with yourself… or maybe share with others… That is whay we want to offer the possibility of practicing yoga, meditation where we have a specific stage for that. We can also offer reiki and other kind of activities;we will tell you amazing places where you can go in this magical island called Gran Canaria far from the beaten path; we will enjoy live music and other activities which relax your soul… Because this house calms…
The Rooms

---
Common Areas

The Terrace
We have a big terrace where we have the yoga lessons and meditations in our yoga stage. You can check if we have a yoga session, if not, we do have matts and yoga blocks which you can use for your own practice. From here you have Tamadaba Natural Park and Agaete views.There is an area for having breakfast and eat under the tropical sun or you can lie in the hammock! It is our little gem and travellers com here to relax, read, sunbath, drink a glass of wine o to talk with other travellers.
The Kitchen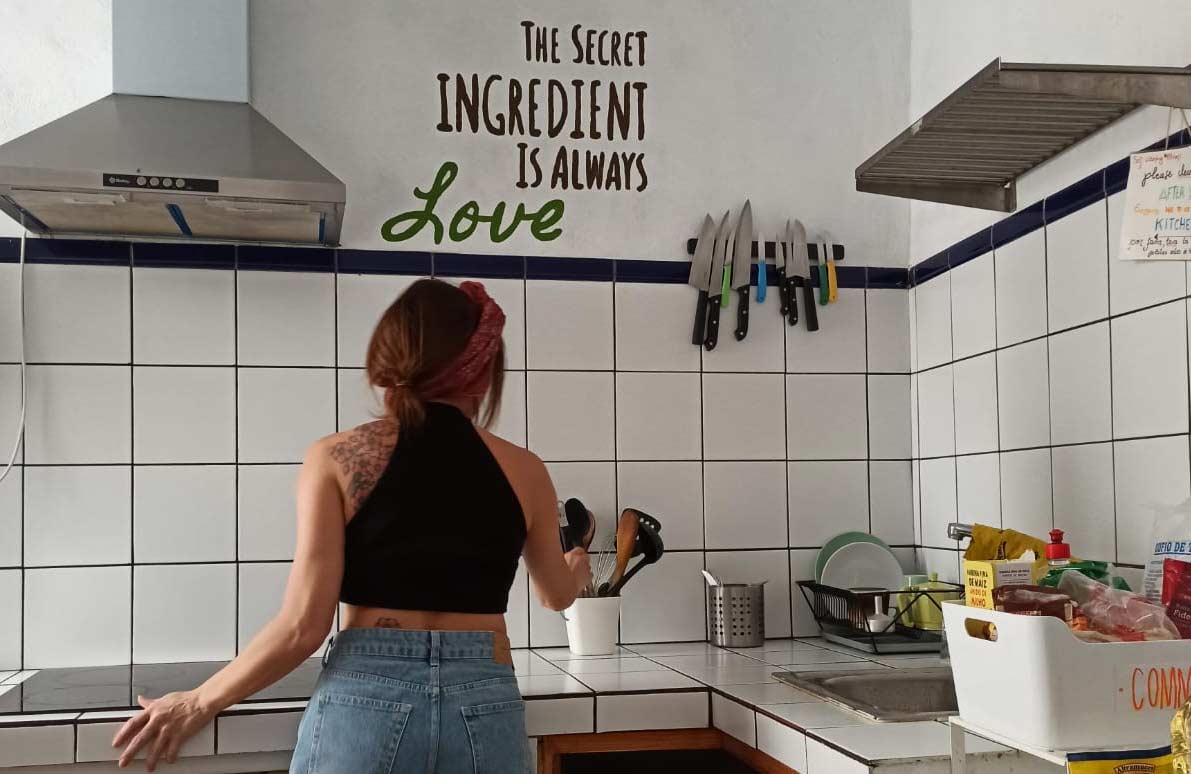 The secret ingredient is always love… And in this kitchen many beautiful things have happened, many beautiful people have been here. It is here where many guests who come from visiting Agaete and the surroundings of North Gran Canaria and they share stories and anecdotes. It is also in the kitchen where great friendships grow and different recipes from all over the world are shared. The coffee and the tea is on us! You have space for you in the fridge and in the boxes assigned for you.
Enjoy Agaete in "calma" mode...


Look at our blackboard in the loung or ask… we will tell you what is going on that week. Plus, we can tell you so many things… we know the area and we can tell you to go to places that not many people knows… shhhh! do not tell anyone ;)
Ask even when you book, because maybe who knows… we could be teaching a seminar how to make natural shampoo
We offer you many possibiities to enjoy Gran Canaria and Agaete with calm and in the way it suits you the most...
---
Booking

Book through our web page to get discounts depending on the number of nights you book.